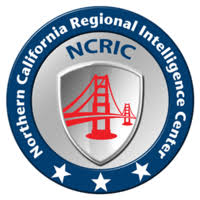 According to information released in response to a public records request, the Northern California Regional Intelligence Center collected more than 79.2 million license plate reader records from 32 local law enforcement agencies from June 2018 to May 2019.
Piedmont, a city with about 11,000 people, sent the most data to NCRIC, with more than 22.4 million license plate reader records, which include license plate numbers and photographs of vehicles and their surroundings. Piedmont has more than 30 stationary license plate readers that capture nearly all traffic coming into and out of Piedmont.
In calendar year 2018, Piedmont collected 21.6 million records from its license plate readers and reported 8,120 hits, when a record from a license plate reader matched a list of license plates that includes stolen vehicles, stolen license plates, wanted persons, etc. Using that information, 99.96% of the data collected by Piedmont's license plate readers is from people who are not suspected of are charged with any crime. That closely matches a similar analysis in 2014 that showed 99.97% of the data collected from Piedmont's license plate readers did not generate a hit.
Fremont, a city with about 230,000 people, sent 17.7 million records to NCRIC and Vallejo, a city of 120,000 people, sent 15.8 million records to NCRIC.
Other agencies sending more than a million records to the NCRIC each year include the Central Marin Police Authority (Larkspur, San Anselmo and Corte Madera), Daly City, San Francisco, Modesto, Alameda County Sheriff, San Leandro, and South San Francisco.
Other law enforcement agencies use license plate readers from Vigilant Solutions, a private company that collects data from law enforcement agencies and private companies. Data from 2017 indicates that Bay Area agencies in Danville sent 33.4 million license plate records to Vigilant, Pittsburg sent 31.4 million records, Brentwood sent 12.9 million records, and Alameda and Novato each sent 1.6 million records.
Sources: